Smart
commuting
Netlift combines carpooling and public transportation to provide commuters a more efficient, stress-free, and environmentally sustainable commute.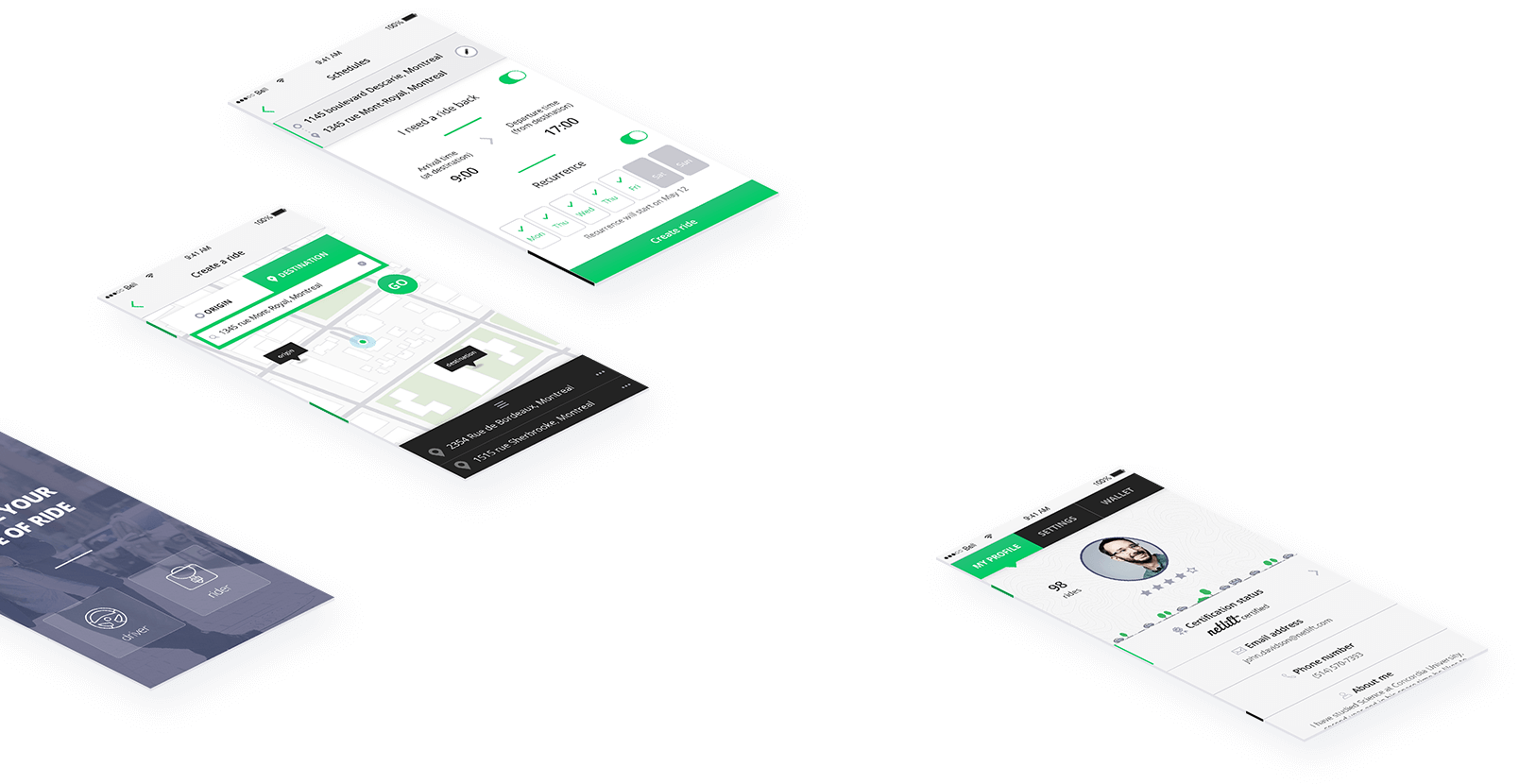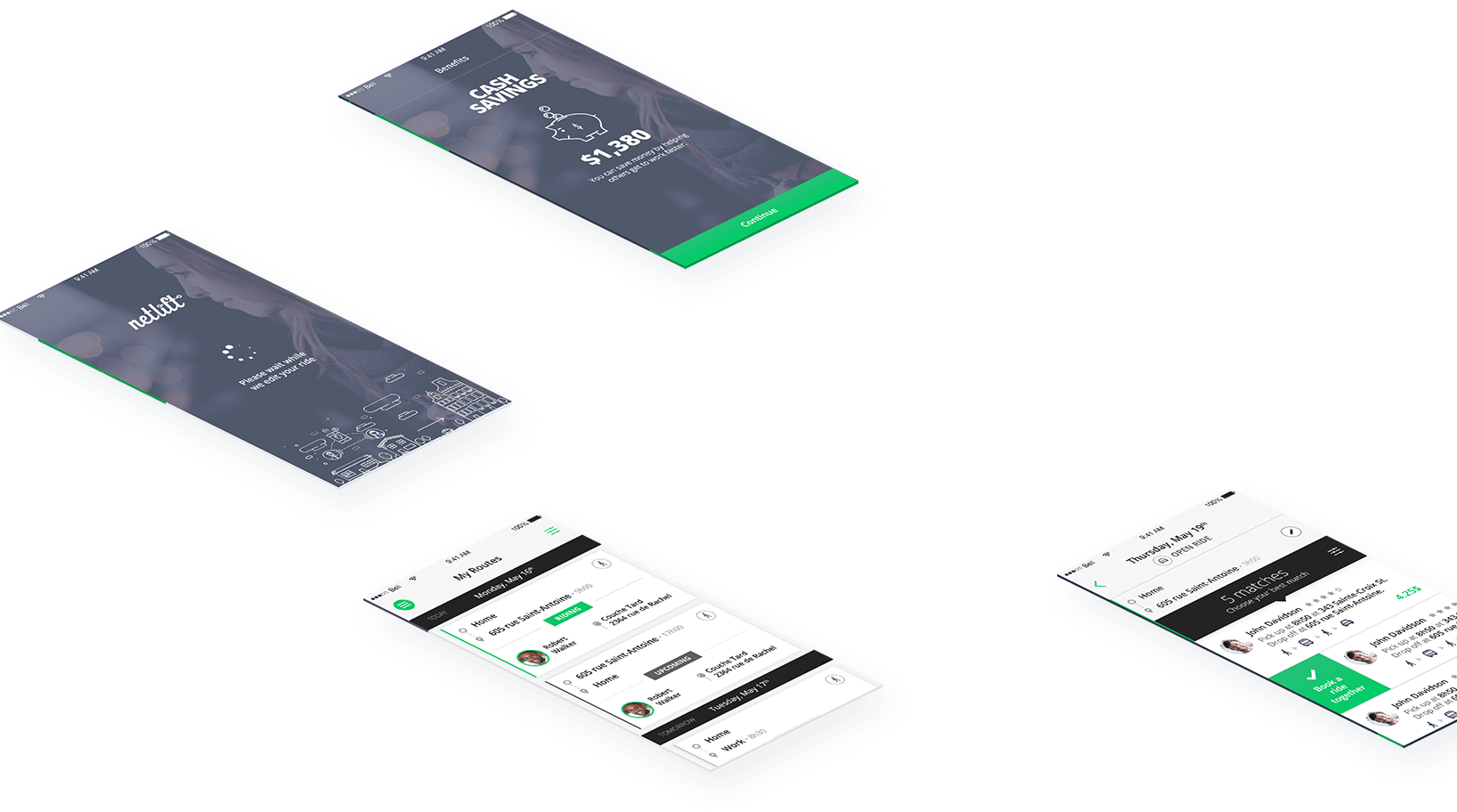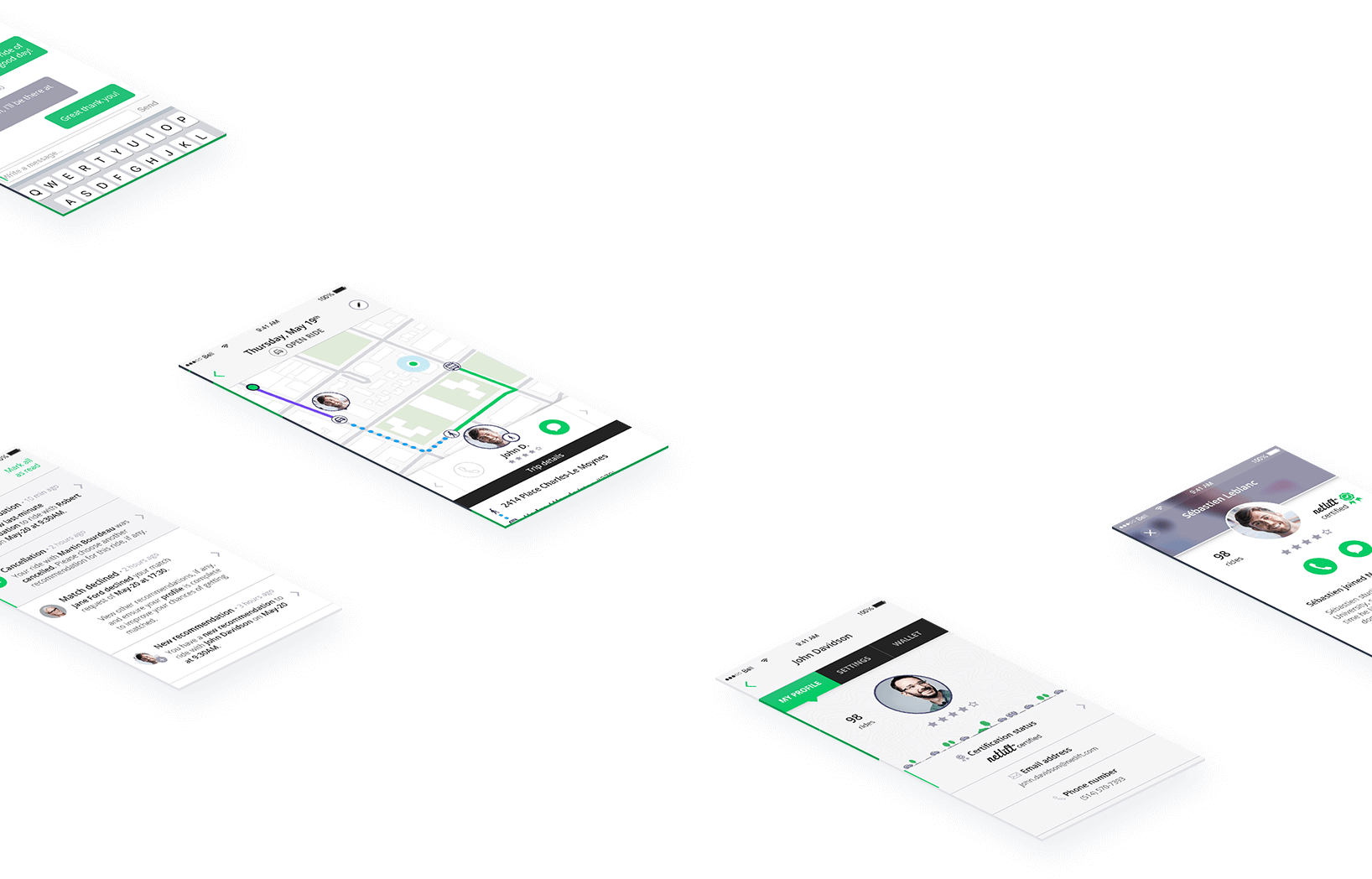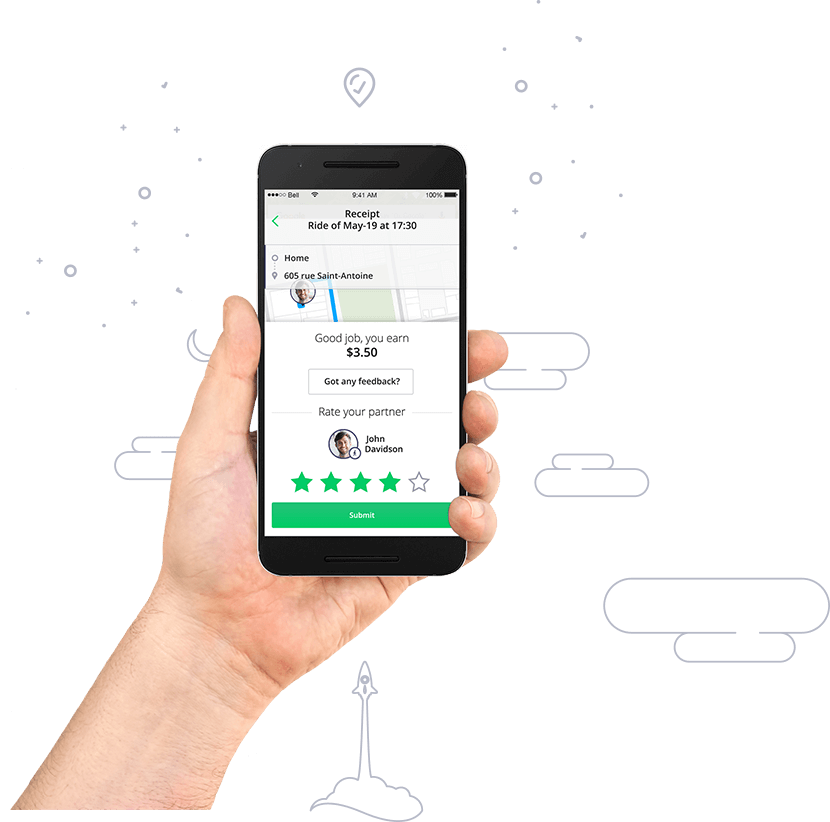 Create a ride
Start by telling us whether you want to ride or drive. Then input your origin and destination addresses, and your weekly commute times.
Select a match
Browse your matches and their route details. Review each user's profile, ride history and community ratings, and request to ride with your match of choice.
Book your ride
Once your request to ride is accepted you are ready to go! Use the in-app messaging centre to chat directly with your ride partner.
Rate your trip
Rate your trip partner and provide feedback about your ride. Your input helps us build a stronger and more safe carpooling community.
Save time

Get to work faster and with less hassle. Carpooling can shorten your commute by up to 30% leaving you more time to enjoy that morning coffee.

Save money

Riders and drivers both save. Leave your car at home or share your empty seats and get reimbursed for a portion of your commuting costs.

Help the environment

Less empty seats means less solo cars on the road. Improve traffic congestion and environmental efficiency by carpooling to work.
The most efficient commuting app
Netlift 4.0 is totally reengineered and packed with amazing features.
Now you can find matches more easily, manage your flexible schedule and save even more each time you ride.
geo-location matching

Match compatibility is determined by your pickup and dropoff location. Only matches that make sense are suggested.

flexible scheduling

Book rides in advance based on your unique schedule. Easily adjust your commute details and availability in the app.

micro-payments

Cash-free transactions occur as soon as your ride is complete. Manage all your payment settings directly from your e-wallet.

in-app messaging

Stuck in traffic? Let your ride partner know instantly through the in-app messaging center.

driver verification

Certified drivers have verified their license and car registration with Netlift. Look for a certification badge on their driver profile.

route efficiency

Route directions are calculated based on time and traffic. We find the most efficient combination of carpool and public transport for your commute.

user ratings

Drivers and riders rate each other after every ride. User feedback makes for a safer and more secure community.

fixed pricing

Ride prices are pre-determined based on distance so riders and drivers always know the cost reimbursement of each ride.

Netlift is part of a growing trend in connected and intelligent mobility, where such business models have the potential to disrupt the industry while improving the efficiency and accessibility to public transit.

Andrée-Lise Méthot

Founder and Managing Partner at Cycle Capital Management
Our Proud Partners
Are committed to improving transportation efficiency in their businesses, schools and city bureaus.
Are you a CAA member ? Learn more
Download the app now, it's free