Commuting
made easier
The new mobile application will be available in
November
2015
Mixed Mode commuting
Mixed-mode commuting combines multiple modes of transportation for a more efficient, stress-free, and environmentally sustainable commuting experience. By using the right combination of carpooling and public transportation, commuters save time and money, and reduce road congestion during peak traffic hours.
We
connect
people
Netlift connects suburbia commuters as an extension of public transit.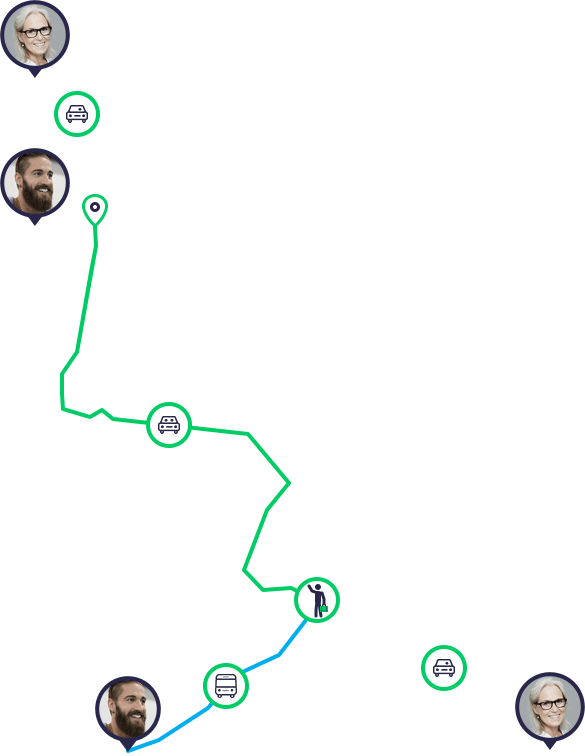 Save money on transportation

Car ownership and driving costs are very high. We can help you reduce the bill.

Spend less time on the road

Combining a Netlift ride with public transit can shorten your ride by up to 30% during rush hour. Make the most out of car and public transport.

Help the environment

By reducing the number of solo cars we improve traffic congestion and environmental efficiency. Make your commute a greener one.
The good news [...] is the launch of the Netlift application. This platform is indeed a successful attempt to bring carpooling to the era of web 2.0.

- François Cardinal, La Presse
Netlift offers the definitive ridesharing solution
for drivers, riders, and businesses. Which one are you?
Get started today.
Rider

What if you could leave your car at home and shorten your commute time? Ride and save!

Driver

Do you drive to get to work? Become a certified driver and save on your daily transport costs.

Business

Make efficient commuting part of your company's culture. Netlift will help you get there.