The vision that keeps us awake at night
Massively reduce solo driving, GHG emissions, and transportation inefficiencies, whilst having a significant and lasting impact on the environment and our society.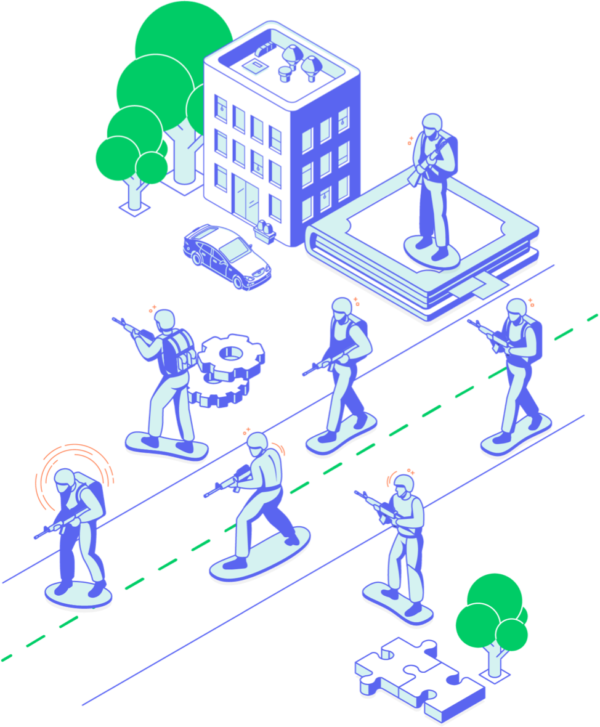 The Commando
Netlift truly is the best of both worlds: the agility, flexibility, and mindset of a startup, combined with the professionalism, thoroughness, and expertise of a large company.
Our clients expect solid and measurable results from us. That's why we operate as a commando.

The climate crisis, labour shortage, and urban planning pose numerous challenges when it comes to transportation. We share with our clients the desire to act quickly and efficiently, with professionalism, transparency, and accountability.

Our clients value our commitment and grit. They love our obsession throughout execution as well as our integrity.

Our success lies in the combination of cutting-edge technology and a team of true experts. Our commando is a machine dedicated to successfully delivering change.
Netlift over the years
2012

Foundation of the company: focus on commute

2013

Launch of the mobile app

2014

Netlift develops new intermodal-based and greenhouse gas tracking technologies

2015

Netlift becomes a taxi dispatcher

2018

Netlift takes on a B2B approach and banks on parking as a key incentive to carpool

2020

Launch of the optimization tool and new partnership with the healthcare sector

2020

European market breakthrough

2021

Rebranding